Diagnostic Investigation of Infertility
Basic Principles
An investigation of the cause of infertility should be done expediently. Each stage of the investigation should be individual and clearly motivated. Each examination or blood test not affecting further steps is both unnecessary and wastes time.
This seems self-evident; however, it is not uncommon for investigations of the cause of infertility to be unnecessarily lengthy. Often clinics follow traditional, inflexible routines that can take months without being worthwhile to the individual couple. At the Carl von Linné Clinic, often we are able to complete the investigation and recommend treatment in just one or two visits. Please see below.
The woman's age and the results from the sperm sample are important for how an investigation is carried out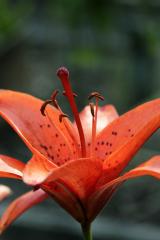 An investigation of a couple in which the woman is 30 years old should be different from a couple in which the woman is 39 years old. This is because fertility declines rapidly in the late 30's and after 40 years old, which is reflected in IVF results which clearly decrease every 6 months from about 35 years of age.
For those who are older, it is not worthwhile to investigate causes that require procedures that will increase the time to treatment. For these couples, it is important to exclude causes that are relatively easy and successful to treat. An example of this is ovulation disturbances that can be treated with appropriate medication. Testing if the fallopian tubes are open is often skipped within this age group because treatments other than IVF give, at best, only minimally increased chances.
However, for younger couples, testing if the fallopian tubes are open can be motivated. Because these couples have several years before fertility starts declining, these couples have more time to try simpler, cheaper alternative methods to IVF compared with those who are older.
If the man's sperm sample is repeatedly poor, treatment with IVF using microinjections (ICSI) will be needed. In these cases, it is unnecessary to test for open fallopian tubes because the results will not affect further steps or treatment.
The investigation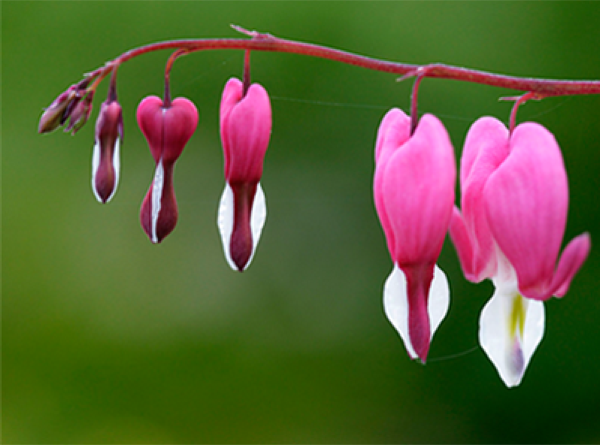 1. Background information
How long have you been trying to conceive? Previous pregnancies? Miscarriages? Abortions? Suspected disturbances in ovulation can be indicated by irregular menstrual cycles. Previous salpingitis, chlamydia or gonorrhea? Gynecological operations or other abdominal surgery? Prostate inflammation, scrotal surgery or infection in the testis or epididymis? Other previous illnesses or medication?
2. Investigation of the woman
At the first visit, a gynecological exam will be performed. This is done using a vaginal ultrasound probe. The results of this examination are important for us to determine the ovary's potential. We measure ovarian size and count the number of immature follicles. These measurements give valuable information about the pool of eggs remaining in the ovaries, the "egg reserve".
3. The egg reserve can also be analyzed by a blood sample analysis of antimüllerian hormone levels (AMH). Additionally, analysis of the thyroid hormone, TSH, will be taken to screen for thyroid dysfunction. These blood samples can be taken at our clinic. Other hormone tests may be done, especially if we suspect a hormone imbalance or pituitary problem. These tests are most often taken if you have your period very seldom or not at all. This can indicate a disturbance in ovulation. If you can have or have had these tests taken beforehand, please bring them with you to your first visit.
4. Ovulation disturbances can be determined by the pattern of your period and with an ultrasound examination. Sometimes, this information can be supplemented with added information from a body temperature curve (the app Natural cycles can be very useful) or a blood test measuring the hormone progesterone. Ovulation test kits can be bought at a pharmacy to check if ovulation occurs. These test the hormone LH in the urine. The concentration of this hormone increases about 24 hours before ovulation. We recommend, if possible, that you use these tests a few menstrual cycles before you visit us.
5. Sperm sample from the man. This sample can be prepared using the same method we use before IVF treatment or an insemination. This gives added information compared with a regular sperm test. If you will be visiting from far away, please let us know so we can plan for you to leave a sperm sample the same day as your first visit. That will allow for the sperm sample analysis to be completed the same day as your visit and we can plan according to the results. Let the nurse know your plans when she books your visit.
6. Examination of the fallopian tubes
This is not a routine procedure (please see above) but may be done for younger women. This procedure is easy and relatively painless compared with other methods. It is done at our clinic. Using the ultrasound, a contrast fluid is injected into the fallopian tubes through a thin catheter placed in the uterus.
Laparoscopy is not a routine procedure any longer. Laparoscopy is an operation done in full anesthesia at a hospital near home and is only recommended if a special indication exists.
Hysteroscopy is an examination of the uterine cavity and lining. This is also recommended only if a special indication exists. An instrument in inserted into the uterus via the vagina. It allows for the operator to visually examine the inside of the uterus. This procedure can be done in local anesthesia, full anesthesia or, in selected cases, without any anesthesia.
How long will an investigation of the cause of infertility take at the Carl von Linné Clinic?
The examination will not take more than one or two months from the time the couple visits the clinic. Frequently, only a couple of visits will be needed. Sometimes, it is enough with only one visit. The waiting time for the first appointment is often no longer than four to six weeks. Lab tests that are needed can sometimes be arranged via a local lab or family physician.

What will the investigation lead to?
The investigation culminates in the physician summarizing the results and often suggesting treatment. The most common treatments are:
2 - Insemination of the man's sperm (sometimes done as the last step in the investigation).
3 - IVF
We strive to give you as accurate prognosis as possible, in other words, how high of chance for success for each of these methods.
To determine your chance of success, we use the mathematical models described under Science and Results.
If you have done the investigation at any of our affiliated doctors, they will be able to give you a corresponding prognosis by filling in the necessary information into our prognosis model.
What does an investigation of the cause of infertility cost at the Carl von Linné Clinic?
The Carl von Linné clinic is a private IVF clinic. Investigations and treatment are not covered by the Swedish health care system.
Please call us or see our price list.
No referral is needed.
Treatment of women who are single?
From April 1 2016, a new law allows assisted reproduction with donated sperm for women who are single. The Carl von Linné Clinic is able to do inseminations with donated sperm. Currently, we are only able to offer this to private patients. See our price list. Feel free to call and book a time!

How long is the waiting list for IVF at the Carl von Linné Clinic?
It usually takes about six weeks to plan for an IVF treatment. IVF is timed according to a woman's menstrual cycle. This means that we can often plan for treatment in the next menstrual cycle.

Has the Carl von Linné Clinic contracts with the regional healthcare county council (landstinget) for IVF?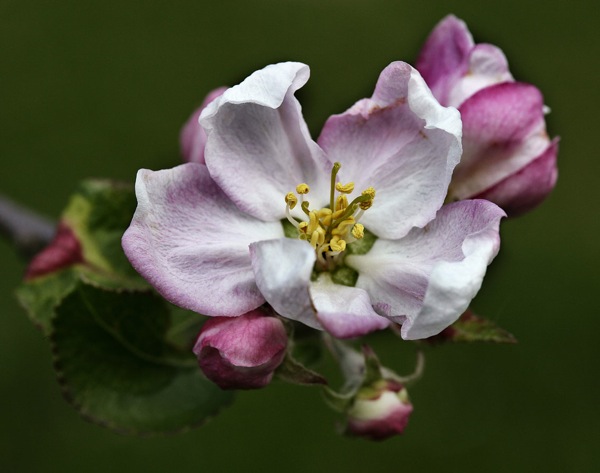 Currently, we do not have a contract with any regional healthcare county council (landsting) for publically financed treatment. We will be happy to refer you to a clinic that offers publically financed treatment providing you qualify.
Can we come to the Carl von Linné Clinic for publically funded IVF?
After 2018-08-31, we can longer plan new couples for publically funded IVF.
Those who already have done publically funded attempts within our previous contract with Gävleborg, and have not yet succeeded and still have remaining attempts (max three in total): Please contact us for further information.